YAMAHA RX-A2040 & RX-A3040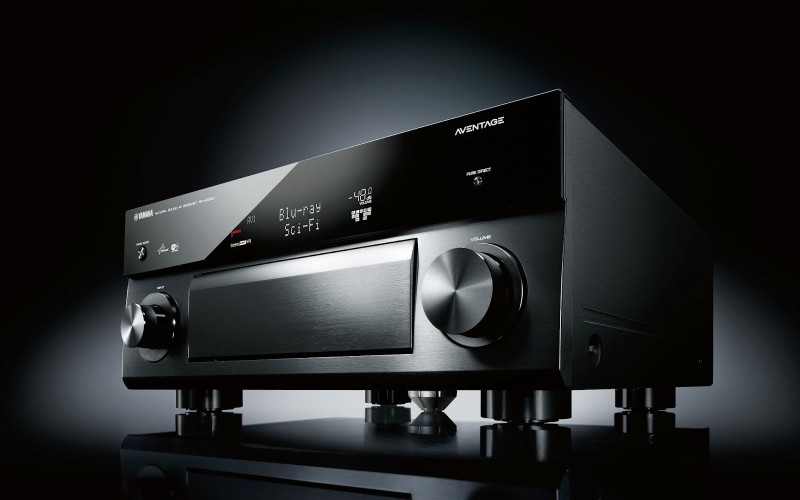 Dwa kolejne amplitunery w klasie do 2000 euro z układem Dolby Atmos. Każdy z nich dekoduje także pliki 24/192. Parametry - poniżej
YAMAHA RX-A3040

AVENTAGE AV Receivers: Designed to Deliver the Highest Levels of Audio Performance
CINEMA DSP HD3 expands the sound field vertically for more thrilling and realistic surround sound
ESS SABRE32 Ultra DACs for ultra-high sound quality
Aluminium Front Panel Offers Visual and Aural Benefits
Anti Resonance Technology (A.R.T.) Wedge helps to ensure that vibrations do not affect sound quality
H-shape cross member frame and rigid bottom frame / double bottom construction
9-channel powerful surround sound
— 230 W per channel (4 ohms, 1 kHz, 0.9% THD, 1 ch driven [European Model])
— 150 W per channel (8 ohms, 20 Hz-20 kHz, 0.06% THD, 2 ch driven)
— 230 W per channel (8 ohms, 1 kHz, 10 % THD, 1 ch driven, JEITA)
AirPlay, Napster®*, Spotify®* music streaming service and AV Controller app
*Music service availability varies by region.
FLAC, WAV 192kHz / 24-bit, Apple Lossless 96kHz / 24-bit playback and gapless playback compatibility
High-resolution Music Enhancer further heightens musicality from the original content
HTC Connect™ for music streaming from HTC Connect™ compatible smartphones
The latest HDMI version (4K 50/60p compatible, 8 inputs / 2 output incl. Front input)
YPAO-R.S.C. (Refl ected Sound Control) with 3D, multi-point and angle measurement
YPAO Volume to ensure natural sounds even at low volume
Virtual CINEMA FRONT provides virtual surround sound with 5 speakers in front
Yamaha video processing optimises video content
Advanced HDMI Zone Switching allows unprecedented AV switching to multiple zones
Versatile Zone control such as Zone 2 / 3 / 4 on / off, Zone GUI and Party mode
ECO mode operation for about 20% less power consumption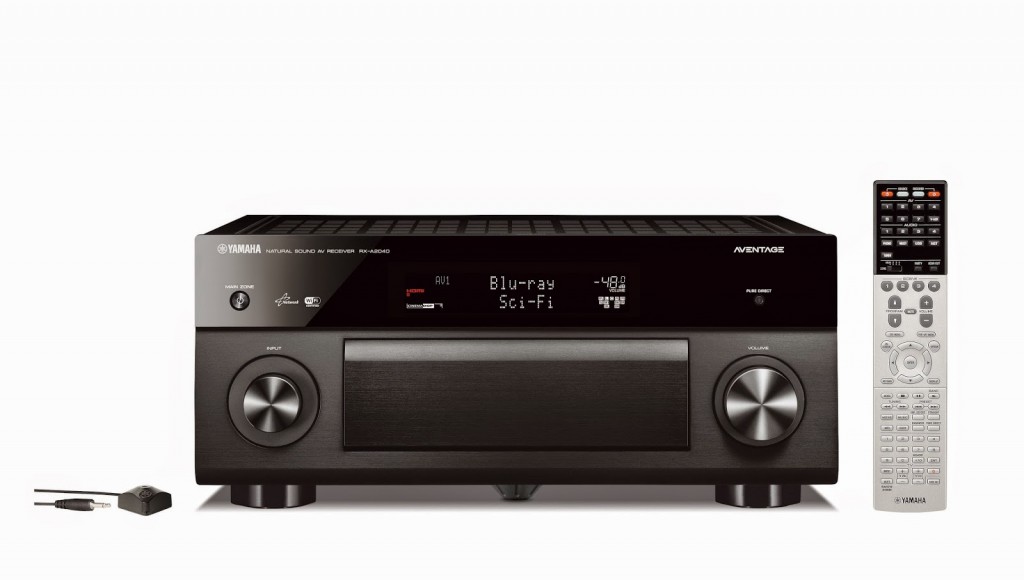 Yamaha RX-A2040

Dolby Atmos® Support*
*Dolby Atmos playback will be available with a firmware update later this fall.
AVENTAGE AV Receivers: Designed to Deliver the Highest Levels of Audio Performance
Aluminium Front Panel Offers Visual and Aural Benefits
Anti Resonance Technology (A.R.T.) Wedge helps to ensure that vibrations do not affect sound quality
H-shape cross member frame and rigid bottom frame
Professional quality digital audio by ESS DAC
9-channel powerful surround sound
— 220 W per channel (4 ohms, 1 kHz, 0.9% THD, 1 ch driven [European Model])
— 140 W per channel (8 ohms, 20 Hz-20 kHz, 0.06% THD, 2 ch driven)
— 220 W per channel (8 ohms, 1 kHz, 10 % THD, 1 ch driven, JEITA)
AirPlay, Napster®*, Spotify®*, Pandora®*, JUKE* music streaming service and AV Controller app
*Music service availability varies by region.
FLAC, WAV 192kHz / 24-bit, Apple Lossless 96kHz / 24-bit playback and gapless playback compatibility
High-resolution Music Enhancer further heightens musicality from the original content
HTC Connect™ for music streaming from HTC Connect™ compatible smartphones
The latest HDMI version (4K 50/60p compatible, 8 inputs / 2 output incl. Front input)
YPAO R.S.C. (Reflected Sound Control) sound optimisation with multi-point measurement
YPAO Volume to ensure natural sounds even at low volume
Virtual CINEMA FRONT provides virtual surround sound with 5 speakers in front
Yamaha video processing optimises video content
Advanced HDMI Zone Switching allows unprecedented AV switching to multiple zones
Versatile Zone control such as Zone 2 / 3 / 4 on / off, Zone GUI and Party mode
ECO mode operation for about 20% less power consumption