YAMAHA SOAVO NS-F901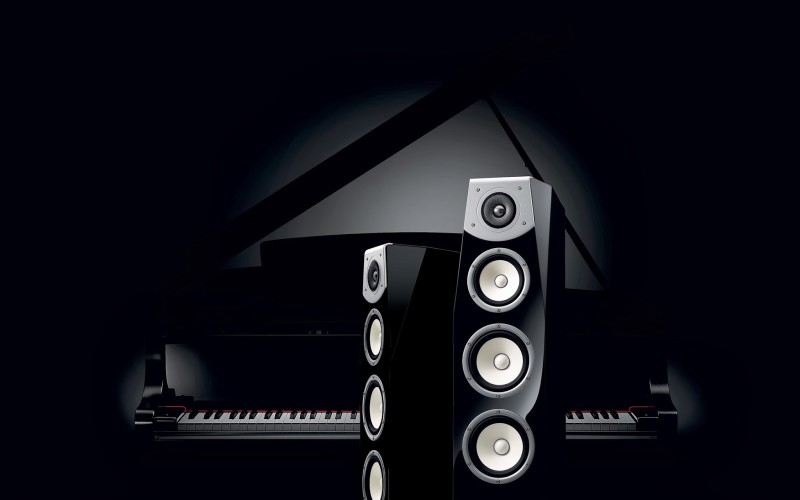 Kolumny, którym kształt nadał sam Toshiyuki Kita, uznany japoński dizajner. Garść tzw. filozofii oraz trochę szczegółów technicznych - w informacji poniżej
Yamaha introduced its next generation of Soavo 3-way bass reflex floorstanding speakers that bring ultimate Hi-Fi music listening experiences to the most discerning music fans. The NS-F901 speakers are crafted to deliver natural sound and represent Yamaha's passionate dedication to achieving true audio purity.
In creating these speakers, Yamaha's craftsmanship and technological expertise is apparent from over half a century of manufacturing the finest studio and home entertainment speakers. The prestigious 125-year-old company also draws from its deep reserves of audio knowledge as the leading manufacturer of musical instruments, as well as a major force in professional audio gear worldwide.
"The NS-F901 Soavo speakers are a definitive statement for Yamaha, as they embody the innovation and pristine natural sound quality for which we have always been known," said Bob Goedken, general manager, Yamaha Corporation of America, AV Division. "These speakers deliver the sublime and transcendent listening experience of being with an artist for their performance in a studio or concert venue. It just doesn't get better."
These speakers use Yamaha's exclusive advanced polymer-injected mica diaphragm (A-PMD) midrange drivers, which have the extreme lightness, rigidity and stability to faithfully reproduce audio from high-resolution sources. Yamaha also integrates A-PMD woofers with large ferrite non-shielded magnets to provide high-drive power and ample bass volume. Aluminum dome tweeters, which provide both material hardness and responsiveness, are combined with neodymium magnets to deliver sound that smoothly links midrange and high frequency output.
The NS-F901 Soavo speakers are made with non-parallel surfaces, slanted partitions between the woofer and midrange sections and vertical ladder bracing to reduce vibration and achieve superior sound reproduction. To generate more powerful and accurate bass, Yamaha employs 3-way mitered construction to ensure extremely tight joints that make the speakers behave as super stable single-piece units.
These speakers are as attractive to the eyes as they are to the ears. The cabinets have Yamaha's signature piano black finish and are designed by Toshiyuki Kita, whose work is featured in the permanent collections of museums all over the world, including the Museum of Modern Art in New York and Centre Georges Pompidou in Paris.
Pricing and Availability
The NS-F901 Soavo speakers are currently available for MSRP $2,499.95 each.
Więcej – tutaj