MARSHALL MAJOR II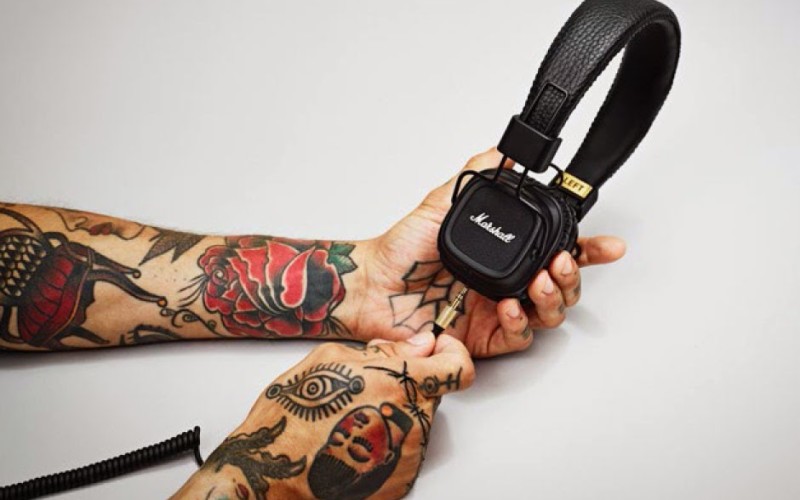 Lepszy dźwięk, wydłużona żywotność i poprawiona ergonomika w drugiej wersji słuchawek Marshalla, które zostaną zaprezentowane podczas CES 2015
MARSHALL HEADPHONES TOGETHER WITH MARSHALL AMPLIFICATION PROUDLY INTRODUCE MAJOR II, THE LATEST HEADPHONE FROM THE TEAM THAT BROUGHT YOU THE ORIGINAL MARSHALL MAJOR. TO BE REVEALED AT CES IN LAS VEGAS, THE MAJOR II WILL BE AVAILABLE AT MARSHALLHEADPHONES.COM AND LOCAL RETAILERS IN MORE THAN 90 COUNTRIES BY THE END OF JANUARY 2015.
An impressive second act, the classic Major kicks up its performance a few notches. Updated sound, looks and durability, as well as improved ergonomics, give way to a whole new level of listening. A rock-solid character that's built to last, the Major II makes its presence known. Its' more advanced sound features include customized drivers, to deliver deeper bass and more extended detailed highs with a refined mid-range and overall lower distortion. The detachable double-ended coil cord with mic and remote is equipped with an L-plug end, providing improved durability and carrying ease. The dual 3.5 mm jacks allow you to choose which side you prefer to wear your cable on or to plug in and share your music with a friend.
The Major's already classic good looks upgrade to a more rounded construction and extra durable vinyl finish. With its newly constructed hinges and headband design, the Major II fits better than ever. Allowing for increased flexibility and the ears caps to rotate more freely, the Major II adapts to your head shape for increased comfort during those long listening sessions. True to form, The Major II is yet another solid workhorse manufactured in the trademark Marshall way.